Door Creek Golf Course is pleased to offer numerous options for your junior golfer. From beginner to intermediate we have the program that suits the young golfer in the family! All of our junior golf options offer weekly instruction, while the intermediate program offers instruction and playing options. Our junior program is a fun and safe way to teach your child the game of golf.
​Your junior golfer will learn golf fundamentals from PGA Professionals while participating in games and competitions both on and off the course.
Lost Creek Explorer Classes
Typical Ages: 4 – 10 
This 5-week program is tailored to our youngest players. One half of the class time will focus on activities that result in better balance, agility and hand eye coordination.  We will use the second half of the class to relate these activities to the game of golf and the golf swing. These activities and "contests" will make it fun for the kids and keep them learning the whole time.
5 Week Program ~ Friday or Sunday  ~ 40 Minute Classes

Friday Options: June 23, June 30, July 7, July 14 , July 21     Session Times:  9:00 , 10:00 or 11:00 am available 
Sunday Options: June 18, June 25, July 2,  July 9, July 16    Session Times: 9:00 , 10:00 or 11:00 am available

ALL OPTIONS ARE SOLD OUT
Lost Creek Pioneer Camps
Typical Ages: 9 – 15    
These 3 days camps will include, 90 minutes of instruction, daily contest, lunch and 9 holes of golf on the Lost Creek (executive course).    A strong emphasis will be placed on the fundamentals—stance, grip, posture, full swing, rules & etiquette, etc. As the week unfolds, campers receive quality instruction and by the last day of camp, each participant will see improvement in his or her golf game.   
3 Day Camp ~ (9:00am to 1:00pm Daily)

Camp 1 Session: June 26-28

Camp 2 Session: July 24-26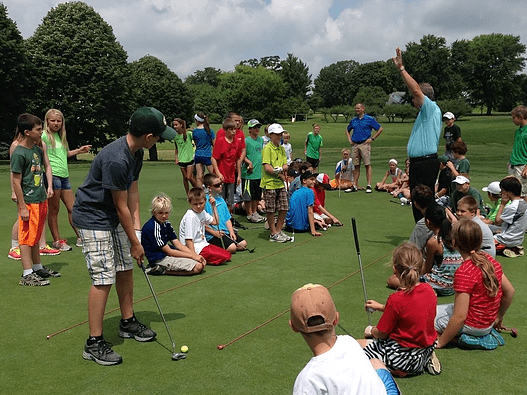 Showing off the putting skills they have learned through junior golf instruction.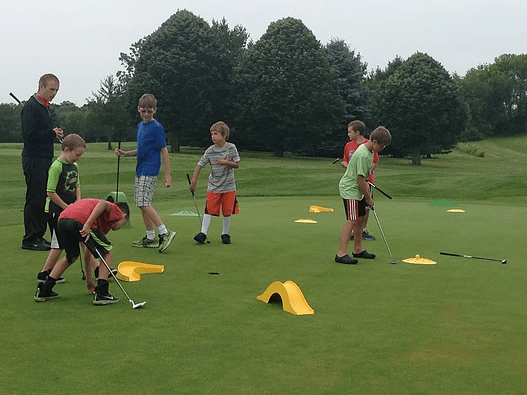 A little added challenge to putting makes learning golf fun!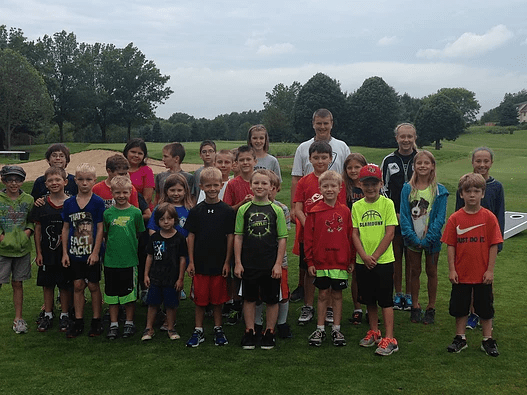 A great group of intro golfers who all learned the basics of the swing, putting and chipping.
Our Executive Course – 9 holes/Par 30 – is a great place for beginners to learn! Shorter than our Championship course, it is perfect for those who want try out their new skills.
Executive Course: Monday- Friday Open to Noon, save $2 and play for $10. All kids 15 and under with a paid adult, golf for free any day, anytime on our Executive Course.
This pass allows juniors (17 years and younger) to play golf throughout the season and we hope that it helps make golf a lifelong sport!