Due to COVID-19, the Indoor Simulators are Currently Closed.
We will be evaluating our ability to re-open them in the future. 
Play from your pick of 70+ courses
Who says you can't golf year round in Wisconsin?! You can here at Door Creek! Come play in our indoor simulators and keep swinging all year.
We have 3 simulators open from November to the end of March. Limited Availability during the other months for 2 simulators. 
Play a round at a famous and beautiful golf course including Pebble Beach, Torrey Pines, Firestone, and more!
The rate is by time – No matter how many players.
It takes on average 30 minutes per person for 9 holes, and 60 minutes per person for 18 holes.
You select your course from our list of over 70 courses. Or if you want to hit at the driving range, you can do that too! We are also available to give lessons to help you perfect your swing.​
Ask us about our Winter Indoor Leagues!
Bring your appetite – The Grill is Open.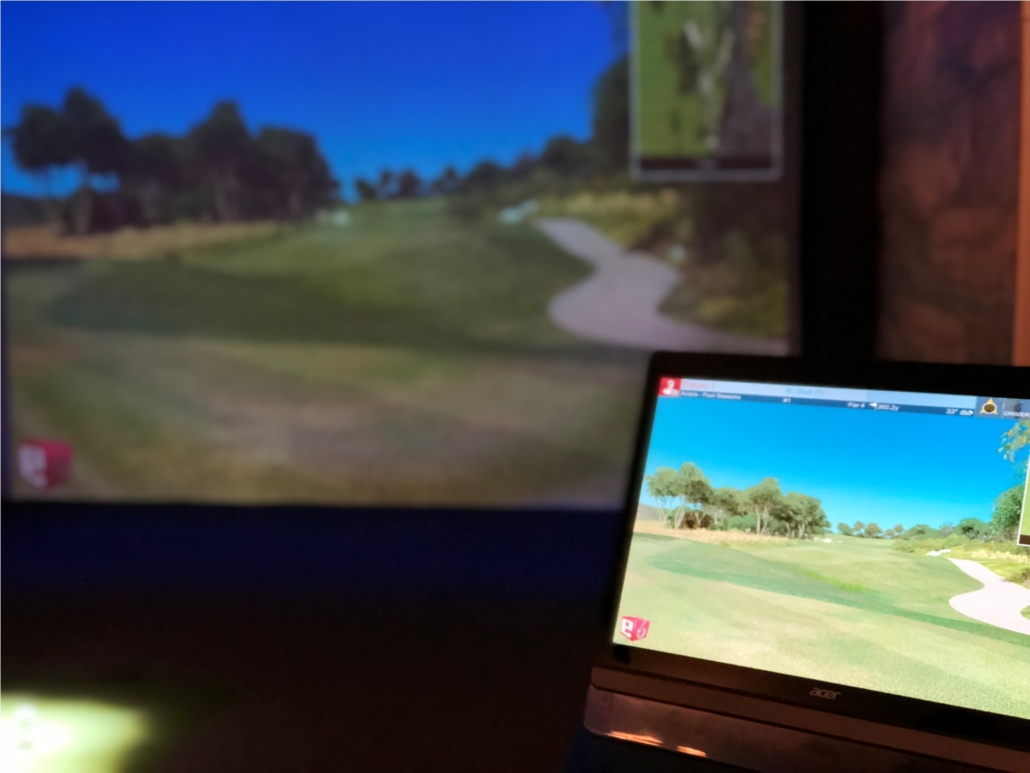 Weekday Rates | Mon – Fri
Per Hour  |  $35   9AM – 9PM
4 Players | $7.50  EACH/HR
3 Players | $10  EACH/HR
2 Players | $15  EACH/HR
Weekend Rates | Sat & Sun
Per Hour  |  $35   SAT: 8AM-8PM | SUN: 8AM-6PM
4 Players | $8.75  EACH/HR
3 Players | $11.67  EACH/HR
2 Players | $17.50  EACH/HR